Dina Bendavid from our very own PDO Max was invited to talk about and demonstrate the Thread Lift on The Doctors, a daytime talkshow.
The show zeroed in on an issue that we've seen for years: the "chipmunk look" that can happen when patients try to use fillers to get a lifting effect. Fillers on not intended as substitutes for face lifts. The show featured a simulation which you can see her showing how this look occurs.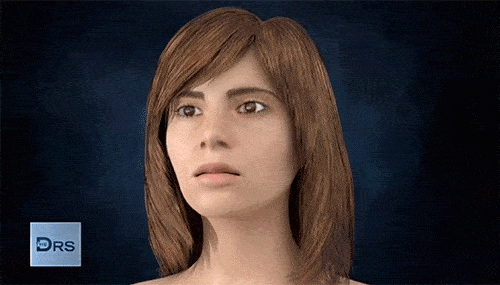 Before Thread Lift, there weren't many comparably effective ways to achieve the same results as a facelift non-surgically. Although some clinics administer large doses of filler to try to get something like a lifting affect, fillers can only provide volume. By contrast, our Thread Lift sutures feature microscopic barbs that cause the threads to physically lift the tissue up. The result is a natural looking lift.
Checkout the episode here: https://www.thedoctorstv.com/videos/facelift-alternative-that-gives-you-an-instant-lift and here: https://www.thedoctorstv.com/videos/watch-this-instant-cheek-lift-using-only-thread
This procedure can also be used as a butt lift. Learn more about PDO Thread Lift at Advanced Skin Fitness.
Here is a transcript from the first segment of the show:
Andrew Ordon: Well, I love a good facelift. A lot of people are skipping the knife and opting for threads instead. Joining us with a procedure that claims to instantly lift those cheeks is the thread authority, Dina BenDavid. Dina, welcome to the show.
Dina BenDavid: Thank you for having me.
Andrew: Well, I can't wait to see your thread lift procedure. You actually designed this procedure for the cheeks. Tell us exactly how it works.
Dina: I sure did. So, I used PDO threads which are all over social media. Celebrities are talking about them. They are, essentially, and I will show you, dissolvable sutures that are made of a substance called polydioxanone. They've been used for decades in surgery. It's a very safe substance. Your body will naturally break down over time, and then, will form collagen in its place. While this procedure helps instantly lift the cheek, we're also getting lifting of the jowls and the area in the marionette lines around the mouth as well.
Vivica Fox: Why would someone want to do the threads? Because I've heard of a lot of people just go on and get the fillers. I'm going to tell you, some of these people getting fillers; they're looking like chipmunks, and you're like, "Girl, you did too much."
Dina: This is precisely why I love thread so much. So, we've all seen it. We've all seen the infamous filler face. Some people even refer to it as "pillow face", but it's true. Even in the hands of the most fulfilled injectors, best doctors, and surgeons, overtime, fillers can just really take on a very unnatural look. They can move or migrate around the face. It can really create sort of distorted features and a heavy fold. Just not a very aesthetically pleasing look. I prefer to actually use threads because what we're doing is essentially repositioning your existing tissue that has descended over the years.
Andrew: Vivica, to your question, we're seeing too many of these people go to the doctor's office and say, "Fill her up, Doc."
Dina: Yes. But fillers are intended to fill, right? They're fillers. They're not intended to lift. I think what's sort of happening is the doctors or providers or injectors are adding enough volume so they can get or achieve a lift. But what ended up happening is they're creating a very distorted face.
Vivica: Yes.
Dina: So, sadly, that's one of the things too that is really kind of becoming more commonplace in this industry. Threads will never do that.
Andrew: Well, you see it, Vivica. You mentioned that you see people that you know. They get overly filled. You don't recognize them. They look so different if they're overly filled. The point that Dina is making, and this is the point I make when we're doing a facelift, we're putting things back where they were, where they belong, and that volume that has fallen is put back in the right place.